Someone has finally made it: the Lucky Blocks Mod as an add on! That means you can get this mod without Block Launcher and you can get it on iOS (iPhone/iPad)! This will allow you to break open "Lucky Blocks" and get an item from it! (We have a feeling someone will create a Lucky Block add on that is much different very soon)
Creator: SirZeus
Where can I find the Lucky Blocks?
You will find the Lucky Blocks scattered throughout the world! So if you start a new Survival World you will find lucky blocks in the most random places.
You can also spawn them in by starting in Creative Mode and then switching modes.
Once I download the Resource Pack and the Behavior Pack, then what?
After you have downloaded both the resource and behavior packs and then opened them up in Minecraft: PE you will be able to apply them to your world. You will need to do this when you create a world. Sometimes you can do it after you already started a world but we suggest adding it before you start.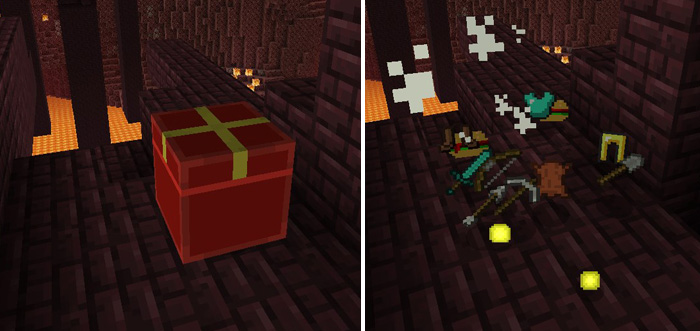 You can also get them in the Overworld by using a wither skeleton spawn egg in creative mode.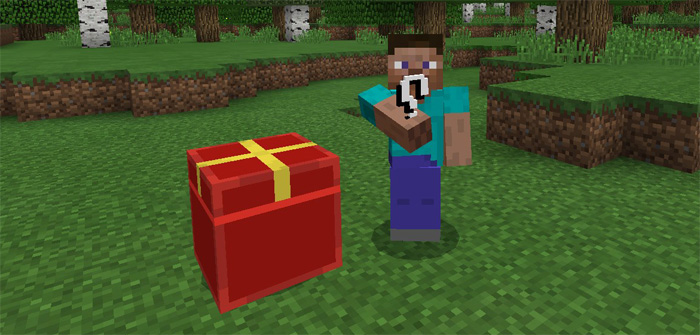 Every time you destroy a lucky block it always spawns some hamburgers and sometimes a pokeball.
These are only retextures of the wither skeleton skull and the creeper head. You can't use them for anything else than what they could be used for before. E.g. decoration and spawning the wither boss.

The list of items you can get are amazing. Check them out:
Diamond
Leather
Iron Helmet
Diamond Chestplate
Golden Leggings
Leather Boots
Diamond Sword
Golden Axe
Iron Pickaxe
Stone Shovel
Bow
Arrow
Wither Skeleton Skull (Hamburger)
Creeper Head (Pokeball)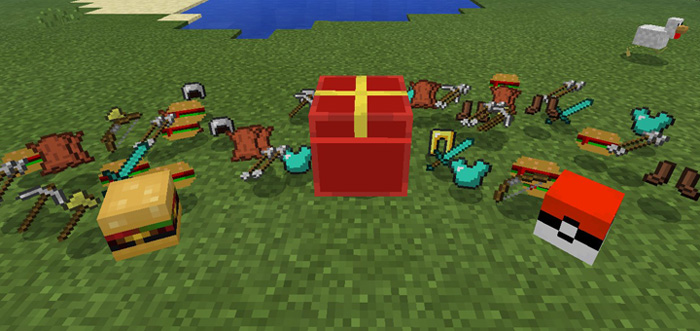 Installation
Important: Make sure difficulty is set to Hard! If not, then the lucky blocks won't spawn! Remember, they replace wither skeletons.
iOS / Android / Windows 10 / Other?
Apply the resource pack and behavior game for a world in-game. Don't know how to do this yet? Simply tap Create New World and before you create the world, find the Resource Packs button and the Behavior Packs button the left. Then scroll down until you find the Lucky Block Add-Ons! Need any help with this?